A man is flying in a hot air balloon and realizes he is lost. He reduces height and spots a man down below. He lowers the balloon further and shouts: "Excuse me, can you help me? I promised my friend I would meet him half an hour ago, but I don't know where I am."

The man below says: "Yes. You are in a hot air balloon, hovering approximately 30 feet above this field. You are between 40 and 42 degrees N. latitude, and between 58 and 60 degrees W. longitude."

"You must be an engineer" says the balloonist.

"I am" replies the man. "How did you know."

"Well" says the balloonist, "everything you have told me is technically correct, but I have no idea what to make of your information, and the fact is I am still lost."

The man below says "You must be a manager."

"I am" replies the balloonist, "but how did you know?"

"Well", says the man, "you don't know where you are, or where you are going. You have made a promise which you have no idea how to keep, and you expect me to solve your problem. The fact is you are in the exact same position you were in before we met, but now it is somehow my fault."
That's going to be me. (Not lost in the hot air balloon.)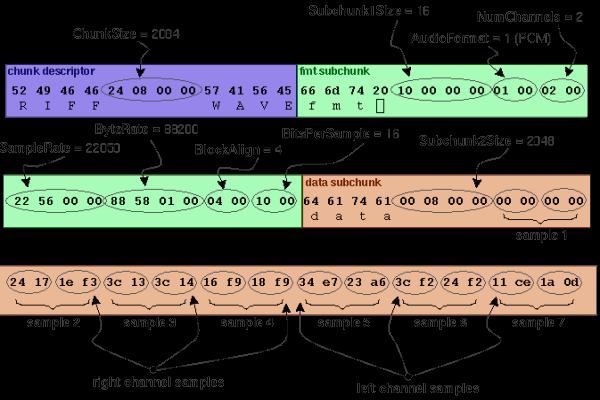 as hexadecimal numbers:

52 49 46 46 24 08 00 00 57 41 56 45 66 6d 74 20 10 00 00 00 01 00 02 00
22 56 00 00 88 58 01 00 04 00 10 00 64 61 74 61 00 08 00 00 00 00 00 00
24 17 1e f3 3c 13 3c 14 16 f9 18 f9 34 e7 23 a6 3c f2 24 f2 11 ce 1a 0d

Here is the interpretation of these bytes as a WAVE soundfile: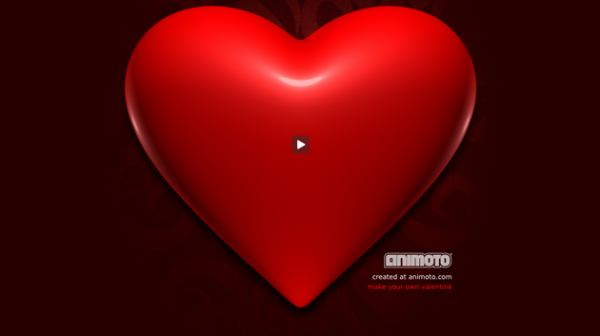 Fortunately, Animoto has you covered. The site has put together a new Valentine's Day card that allows you to submit a handful of photos of you and your loved one to automatically a generate a great looking video-slideshow set to the music of an appropriately sappy love song. It only takes a few minutes to put together, but to anyone who hasn't been exposed to Animoto before it's pretty impressive - at least, it'll buy you enough time to run down to the store and grab something a bit more tangible.

In conjunction with the launch, Animoto has also announced that users will now be able to include stock imagery in all of their slideshows (not just the Valentine's ones) through a partnership with iStockphoto, which could come in handy if you don't have pictures of roses and hearts lying around.

You can check out a sample video by clicking on the photo below. And if this post helps save your relationship come the 14th, be sure to let us know in the comments.


So good...
The ITIS Banner
The ITIS Navigation Section

Welcome to ITIS, the Integrated Taxonomic Information System! Here you will find authoritative taxonomic information on plants, animals, fungi, and microbes of North America and the world. We are a partnership of U.S., Canadian, and Mexican agencies (ITIS-North America); other organizations; and taxonomic specialists. ITIS is also a partner of Species 2000 and the Global Biodiversity Information Facility (GBIF). The ITIS and Species 2000 Catalogue of Life (CoL) partnership is proud to provide the taxonomic backbone to the Encyclopedia of Life (EOL).

World bee checklist information
A gray graphic bar
Quick search on:
Any Name or TSN* Common Name Scientific Name TSN*
In: Kingdom
* Taxonomic Serial Number (TSN)
Go to Advanced Search and Report

New & Edited Scientific Names this month: 4,112
Monthly
Export Scientific Names
(any rank, any usage) Common
Names
4-Jun-2008 477,796 109,069
20-May-2008 475,094 109,068

Graphic Line
Last Updated:Wednesday, 20-Aug-2008 11:48:40 MDT
Privacy statement and disclaimers
http://www.itis.gov/index.html



Throwing a few mutex around loggers and database connections is only part of the battle, there are undoubtedly plenty of race conditions with ActiveRecord since with it's lack of an identity map and optimistic locking. Beyond that, Rails requests do not operate transactionally on the db side. To perform an atomic increment on an activerecord model's column naturally (model.column += 1) and having it behave correctly is a long way from happening. Rails applications generally don't even have error handling code for cases where there is an aborted transaction due to deadlocks (an expected condition in a transactionally sound system), nevermind actually implementing it correctly to re-run the unit of work. The only reason they get away with it is that most apps running Rails don't give a damn about data consistency, and hence, don't use multi-statement transactions, and hence, don't take out many locks at once, and hence, don't deadlock.
I agree with this comment. It can't be easy to make Rails thread-safe.
Goodbye Blogging, Hello Social Web?

With both of the big players extending their traditional blogging platforms to offer social networking features, you have to wonder if traditional blogging is on its way out. For many years, web pundits have been saying that social networking would gain in popularity to such an extent that it would become a feature, not a destination in and of itself. These latest designs from MT and WordPress seem to prove that point.

The Next Social Networks Will Be Powered By WordPress and Movable Type - ReadWriteWeb
social, social, social... I'm bored.
The OAuth protocol enables websites or applications (Consumers) to access Protected Resources from a web service (Service Provider) via an API, without requiring Users to disclose their Service Provider credentials to the Consumers. More generally, OAuth creates a freely-implementable and generic methodology for API authentication.
We just got word of an interesting new microblogging service: Rejaw. Rejaw is an interesting combination of microblogging with real-time chat. In some ways, it is similar to Plurk and Identi.ca, but its interface looks a lot more traditional and instead of just alerting you to updates, it pushes them directly onto your screen in real-time. On the client side, Rejaw is taking the unusual route of releasing a Mac client first. A Windows version should follow in the very near future and the team is also planning to release an iPhone app.
It's interesting... But, I wonder if Microblogging and Chat are combined naturally. Personally I think the usage of them are considerably different.
"F**KING NDA" has become a mantra on Twitter. Every time a developer posts about his or her latest run-in with the metaphorical brick wall that is Apple's NDA, the capitalized expletive is sounded off. "F**KING NDA" has become such a phenomenon, a website has sprung up at FuckingNDA.com to track the twisted tweets.
Funny for non-iPhone developer.
Not so funny for iPhone developer.